Online Restaurant Solutions
Online Ordering
Don't miss out any of the customers on your location. 
Turn your website into online ordering platform with Yededoy food ordering integration.
Let customers to find you through on Google search on your location and order through your website with using Yededoy online ordering integration. We feature your menu with our app on your website and so that customers can discover your restaurant and order food. 
Table Management
Manage tables directly on your Mobile or Tablet.
Track your available tables and orders and turn tables faster. One-click table assignment capability, visual assessment of table statuses, and restaurant occupancy tracking.
Reservation
Ramp up your bookings.
We work to empower your restaurant's visibility on your location on Google. Make it easier for the guest to book a table through your website, by using Yededoy Online Ordering Integration. We partner with Google to drive you bookings. Confirm, reject the bookings and more...
Manage your reservations wherever you are.
Delivery Tracking
Let the customers to track their online orders.
Your customers will get notifications when the order is accepted and it is ready to deliver; this way, they will feel relaxed knowing the goods are on their way.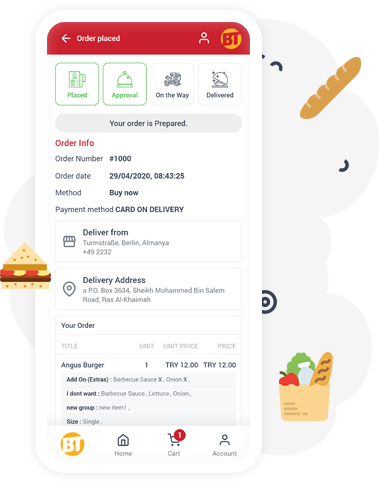 Food Order Flow
Simplify the way you manage all the incoming orders.
Wave goodbye to messy, untraceable diary notes and adopt a new digital way of working.
Receive an Order
Your customers order in just a few taps by signing up or continuing as a guest from your website ordering platform, do not need to download any apps to order.
Manage it
Get the notification for the each received order and do not miss or late any food order. Manage the incoming order from your App Dashboard in just a few tab and follow up the ordering steps from ordering to delivery.
Deliver or Pick Up
According to your customer's specifications: Complete the order. Perhaps the customer will choose the delivery service to their door or get to the store later for pickup.
Ready to start selling online?
Yededoy Online Ordering Integration allows you to access your restaurant wherever you are. That way you will always have the ability to get an overview of exactly what's going on in the restaurant.
Easy to Manage
The integration is not tied to your restaurant. You and your staff can have a great overview of everything when you are outside of the restaurant too. Works on both phone, tablet for an easy managing when you are on move.
Contact Us
We are ready to help you get started and integrate the system to your website, so you set up quickly and start to use it less than 1 hour. You can always contact our support on email at [email protected]
Control all incoming "Online Orders", "Reservations" and "Table Management" and aspects like menus in just a few clicks.
Inside this panel you get total control of all the incoming orders in just a few clicks from ordered to delivered and It allows you to manage every order in complete detail.
All the orders will get listed in the category of their current status, such as Pending, Packed, and Delivered; this way, you have total control of your orders and a simple menu layout for control products easily by anyone in your team.
Stand out from paying expensive commissions and start taking online food orders from your website and manage all your orders on your mobile or tablet.
Get notifications, E-mails, Prints & Sms!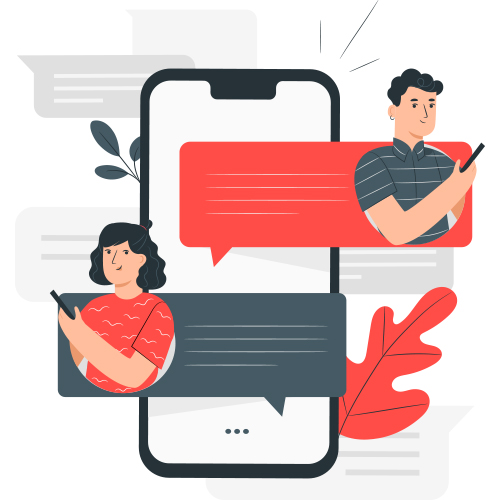 Pushing Notification
On every incoming order, your food order integration will send you a notification. No order will get missed.
E-mails
On your Dashboard, all you need to do is set up your email. On every incoming order, you will receive an email with the order details.
Sms or Call
Get notified in your device no matter where you are, with Twilio, the SMS or Calls integration is effortless.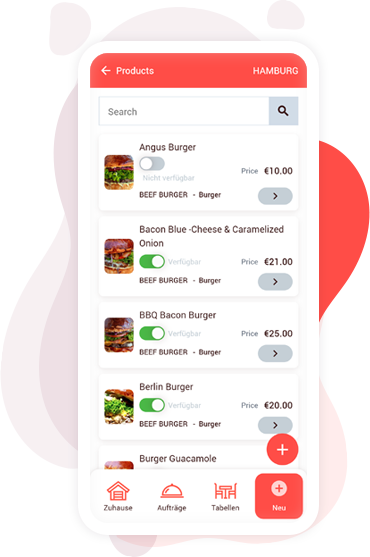 How it looks
Take a look at our Prototype Demo below, click through the screens of the App and check the features.
Start using your own ordering platform in 1 hour.
Contact Us Now!
Try Prototype Here